Find a Doctor
Alan Lawrence,
MD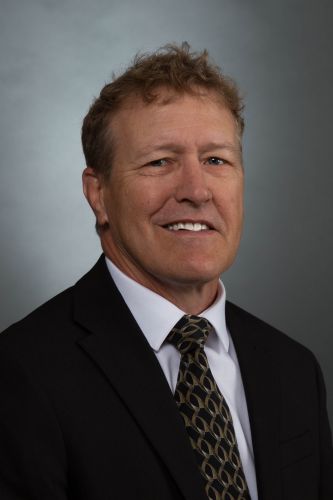 General Surgery
Alan Lawrence, MD returns to Mobridge, the community where he grew up. Dr. Lawrence is the son of Dr. Ronald Lawrence and graduated from Mobridge High School. He attended medical school at Temple University, completed his residency in Pennsylvania in 1995, and went on to practice general surgery in Watertown, South Dakota for more than 25 years prior to returning to his hometown of Mobridge. He is particularly skilled in laparoscopic techniques due to a four-and-a-half year residency training in this minimally invasive approach as well as open surgery.
Dr. Lawrence and his wife, Tina, have 8 children and 2 grandchildren. Dr. Lawrence is a vintage car buff and has hopes of getting involved with the Mobridge wrestling program. They make their home in Mobridge and look forward to settling in here for a long time.
To make an appointment with Dr. Lawrence, please call 605-845-3692.
---